Channel Marketing Manager (2-year Contract) (m/f/d)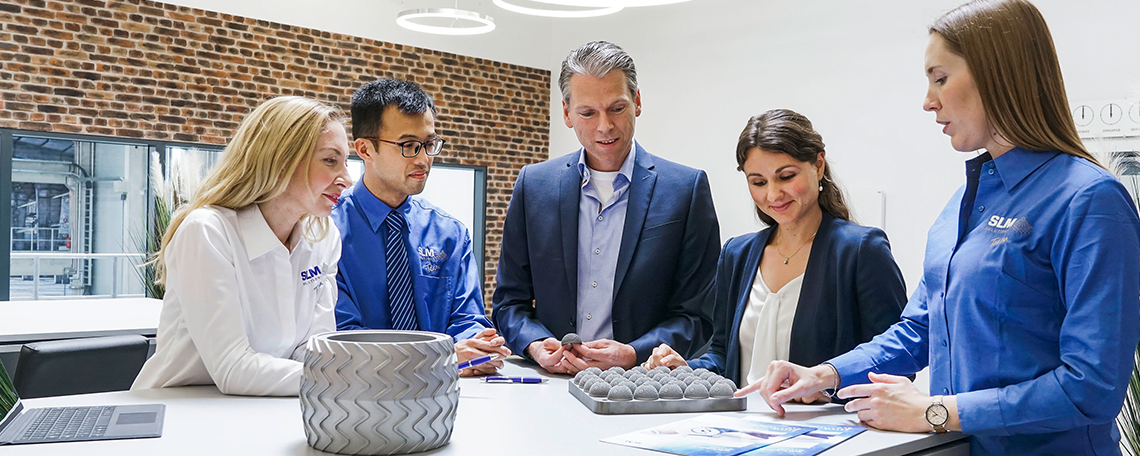 BENEFITS:
collective agreement of the chemical industry
37,5 hours/week
30 days of holiday
holiday pay
13th salary
mobile work 
flexitime
company pension plan
kindergarten subsidy
Jobrad
Corporate Benefits
Corporate fitness network Wellpass
POSITION DESCRIPTION:
You will develop and execute channel marketing initiatives that drive revenue through our partners
Lead marketing onboarding of new channel partners
Define a structure of pre-approved enablements and roll-out an accessible platform for partners
Creating compelling marketing collateral such as product sheets, success stories, videos, etc., as well as tracking and reporting success and failures and adjusting tactics will be part of your scope
Manage professional relationships with key channel partners, ensuring they have the support they need to succeed
Monitor channel partner co-branding to confirm alignment with SLM Solutions' partner guidelines and corporate identity
QUALIFICATIONS AND REQUIREMENTS:
Bachelor's degree in marketing (or related field)
2+ years experience in channel marketing
Track record of developing and executing successful marketing enablements
Project management and organizational skills
Fluency in both English and German preferred, as well as strong written and verbal communication skills
Ability to work independently and as part of a team
YOUR NEW WORKPLACE:
We offer you a versatile and responsible scope of duties in a global business. You can expect colleagues on an equal footing, flat hierarchies, a strong team spirit and a "can do" working atmosphere.
We like to describe ourselves as a company with a start-up atmosphere, because with us you get the best of both worlds: a dynamic, future-oriented work environment with the advantages of a corporation.

We are a company of diversity, tolerance and openness. That is why we want people of all ages and disabilities, religions, sexual orientations and identities, ethnic origins, nationalities and genders to find their employer in us.

Do you want to change the future of additive manufacturing and become part of our success story?
WHO WE ARE:
Nikon SLM Solutions AG is one of the world's leading companies in additive manufacturing. Our Selective Laser Melting machines enable the fast, reliable and cost-effective production of high-quality metal components. With our more than 600 employees from over 25 nations, we are revolutionizing additive manufacturing and are a partner at eye level for our renowned customers, e.g. from the aerospace industry, the energy sector, healthcare or the automotive sector.

Nikon SLM Solutions AG is headquartered in Lübeck, Germany, with offices in China, France, India, Italy, Singapore and the United States.
 
HOW TO APPLY:
Apply directly via our online application tool. Unfortunately, we cannot consider applications by e-mail. 
We look forward to your application.

You have any further questions? Please feel free to contact us.

Your HR Recruiting Team
Nikon SLM Solutions AG
 
Kristin Kahl
Talent Sourcer