Continuous Improvement Manager (m/f/d)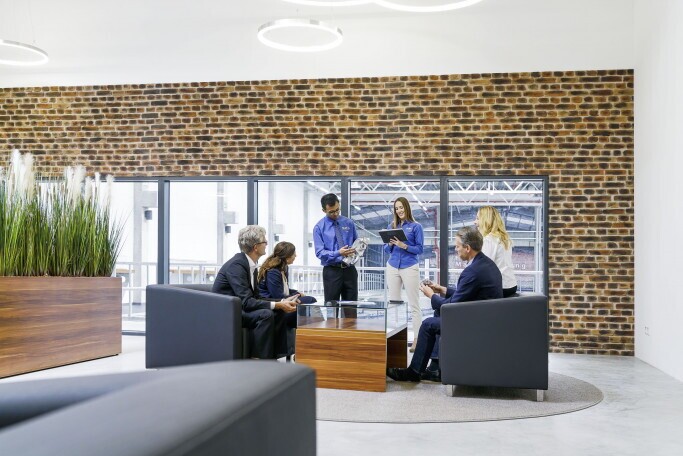 BENEFITS:
collective agreement of the chemical industry
37,5 hours/week
30 days of holiday
holiday pay
13th salary
This position is Homeoffice based
flexitime
company pension plan
kindergarten subsidy
Jobrad
corporate benefits
ABOUT THE JOB:
The goal of a Continuous Improvement Manager (m/f/d) is to make your colleague´s life easier!
By carefully analyzing current processes and working methods, we are identifying ways for digitalization and change of working climate within essential departments like Service, Sales, R&D and Marketing.
As a team of highly solution-orientated people, we are setting-up and execute cross-functional project teams in system-critical issues of any kind – such as introducing an App-solution for our service-technicians, setting up a CRM-based forecast planning or develop an approval process for quotes.
A global mindset, intercultural skills and a high level of self-discipline enable us to support SLM Teams on global basis and allow us to work remotely from all over the world.
POSITION DESCRIPTIONS:
Full-responsible project leader for high-risk high-visibility internal topics
Define as well as strengthen processes and change working climate for continuous improvement activities
Set-up and execute cross-functional project teams in system-critical issues 
Full process ownership in scope of projects
Indirect cross-functional leadership within project organizations worldwide
Analysis and Definition of future processes for all SLM teams
QUALIFICATIONS AND REQUIREMENTS:
Bachelor's or Master's degree in engineering or economics
Very good knowledge in all Microsoft Office applications, especially Microsoft Excel (routine handling of macros and references / conditions)
Experience with SAP applications like CRM CX (C4C, CPQ, FSM) and ERP R/3 & S/4Hana or other CRM and ERP systems is a big advantage
Basic skills in project planning tools
A scientifically oriented, independent as well as target- and solution-oriented working mode and multidisciplinary technical comprehension are essential
As we are responsible for all SLM Teams globally, intercultural skills are your key to establish collaborations within SLM teams worldwide
Your very good communication skills in English complete your profile, good language skills in German are advantageous
YOUR NEW WORKPLACE:
We offer you a versatile and responsible scope of duties in a global business. You can expect colleagues on an equal footing, flat hierarchies, a strong team spirit and a "can do" working atmosphere.
We like to describe ourselves as a company with a start-up atmosphere, because with us you get the best of both worlds: a dynamic, future-oriented work environment with the advantages of a corporation.

We are a company of diversity, tolerance and openness. That is why we want people of all ages and disabilities, religions, sexual orientations and identities, ethnic origins, nationalities and genders to find their employer in us.

Do you want to change the future of additive manufacturing and become part of our success story?
WHO WE ARE:
SLM Solutions Group AG is one of the world's leading companies in additive manufacturing. Our Selective Laser Melting machines enable the fast, reliable and cost-effective production of high-quality metal components. With our more than 500 employees from 25 nations, we are revolutionizing additive manufacturing and are a partner at eye level for our renowned customers, e.g. from the aerospace industry, the energy sector, healthcare or the automotive sector.

SLM Solutions Group AG is headquartered in Lübeck, Germany, with offices in China, France, India, Italy, Singapore and the United States.
 
HOW TO APPLY:
Apply directly via our online application tool. Unfortunately, we cannot consider applications by e-mail. 
We look forward to your application.

You have any further questions? Please feel free to contact us.

Your HR Recruiting Team
SLM Solutions Group AG 
 
Inken Schmidt
Talent Acquisition Specialist