Digital Producer (m/f/d)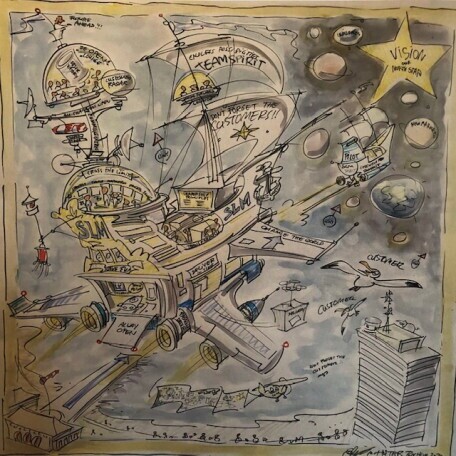 BENEFITS:
collective agreement of the chemical industry
37,5 hours/week
30 days of holiday
holiday pay
13th salary
mobile work 
flexitime
company pension plan
kindergarten subsidy
Jobrad
Corporate Benefits
corporate fitness network Wellpass
POSITION DESCRIPTION:
Are you an experienced designer, photographer, and videographer who is passionate about great B2B storytelling? If you are a collaborative, proactive, get-stuff-done creative then we want to talk to you! At SLM Solutions, we encourage creativity, value innovation, demand teamwork, expect accountability and cherish results while getting 1% better every day. Our company recently rebranded and is looking to quickly enable our brand to also expand its reach and recognition.  
Manage the end-to-end production process for video content, including concept development, storyboarding, filming, editing, and post-production to the best of the creative brief
DIY roll-up your sleeves and be behind the camera capturing the content
Storytelling: understand what makes a good story and how to convey emotions, characters, and action innovatively on screen in a narrative structure
Collaborate with creative teams, project managers, and stakeholders to identify project requirements, objectives, and timelines
Coordinate and oversee all aspects of production, including budgeting, scheduling, location scouting, getting the best out of the interviewee, equipment rental and owned equipment management
Ensure that video content is on-brand, engaging, and optimized for various platforms
Develop and maintain relationships with freelancers, contractors, and vendors to ensure the availability of resources and expertise required for production
Educate and train colleagues, when you can't always be present, to be their own videographer
Problem-solving: work methodically and logically, find creative solutions, especially when things don't go to plan
Preferred, but not required: Animation knowledge: have an understanding of all the processes, principals, and mechanics of animation, be able to get hands dirty in After Effects if need be
QUALIFICATIONS AND REQUIREMENTS:
Bachelor's degree and 3+ years of producing experience within an ad agency and/or internal creative department in a marketing organization, fast-paced B2B in-house experience a must
This role's primary focus is to take a brief and deliver within the bounds of our brand
An exceptional portfolio demonstrating relevant experience
Proven experience working with a mix of in-house talent, external agencies, and freelance talent concurrently
Understanding the needs of paid and social media and how to capture creative that best suits the requirements of success in those channels
A positive, motivating team member who can easily collaborate and work through confrontation in a solution-minded way
Keen ability to listen to business partners across the organization and convert their needs into compelling stories, animations, and videos
Extensive knowledge and experience with producing a wide variety of assets for use in digital, motion, social, print, and web
Proven track record of using video to grow audiences across social platforms
YOUR NEW WORKPLACE:
We offer you a versatile and responsible scope of duties in a global business. You can expect colleagues on an equal footing, flat hierarchies, a strong team spirit and a "can do" working atmosphere.
We like to describe ourselves as a company with a start-up atmosphere, because with us you get the best of both worlds: a dynamic, future-oriented work environment with the advantages of a corporation.

We are a company of diversity, tolerance and openness. That is why we want people of all ages and disabilities, religions, sexual orientations and identities, ethnic origins, nationalities and genders to find their employer in us.

Do you want to change the future of additive manufacturing and become part of our success story?
WHO WE ARE:
SLM Solutions Group AG is one of the world's leading companies in additive manufacturing. Our Selective Laser Melting machines enable the fast, reliable and cost-effective production of high-quality metal components. With our more than 500 employees from 25 nations, we are revolutionizing additive manufacturing and are a partner at eye level for our renowned customers, e.g. from the aerospace industry, the energy sector, healthcare or the automotive sector.

SLM Solutions Group AG is headquartered in Lübeck, Germany, with offices in China, France, India, Italy, Singapore and the United States.
 
HOW TO APPLY:
Apply directly via our online application tool. Unfortunately, we cannot consider applications by e-mail. 
We look forward to your application.

You have any further questions? Please feel free to contact us.

Your HR Recruiting Team
SLM Solutions Group AG 
 
Inken Schmidt
Talent Acquisition Specialist