Field Service and Installation Engineer (m/f/d)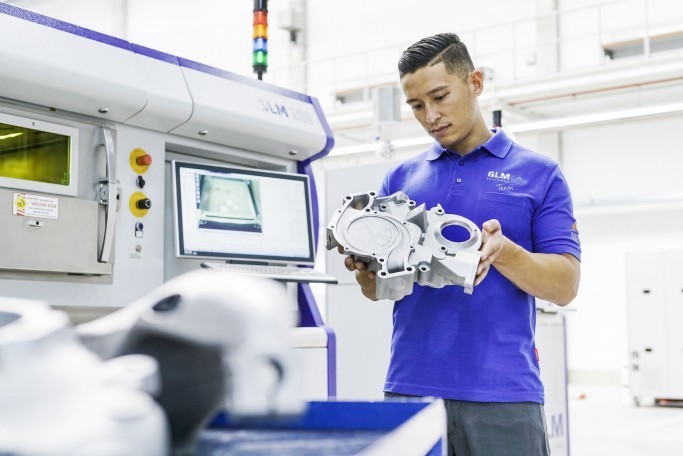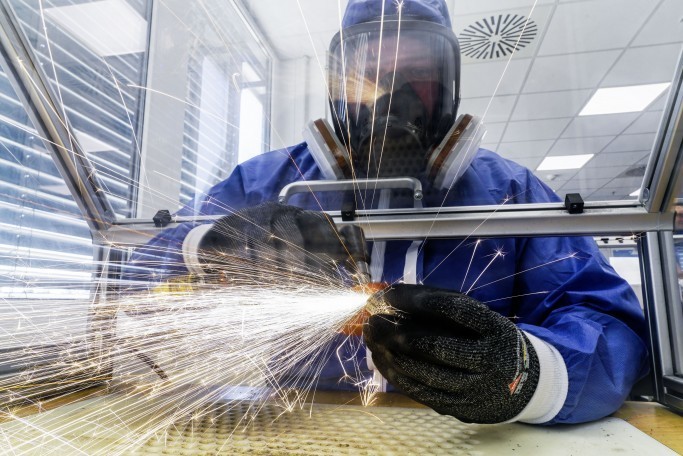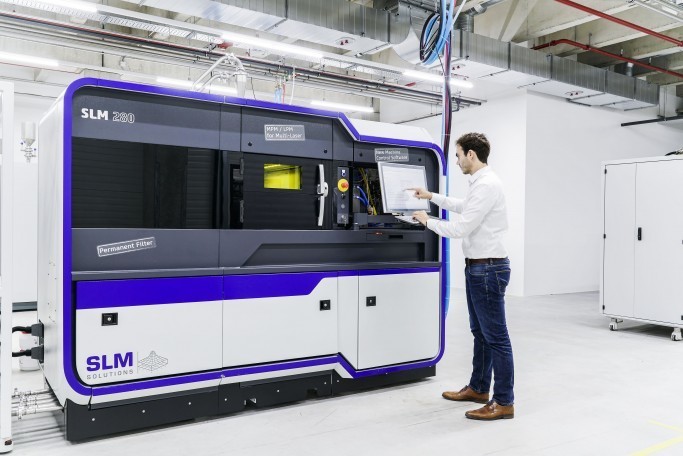 FIELD SERVICE AND INSTALLATION ENGINEER (M/F/D)
SLM Solutions is a leading provider of metal based additive manufacturing technology, commonly referred to as 3D printers, utilizing selective laser melting powder bed fusion technology. Our 3D printers are designed to produce parts directly from a variety of metal powders. The customers for our metal based additive manufacturing systems come from various industries such as aerospace, energy, healthcare, and automotive. Headquartered in Lübeck Germany, SLM Solutions has approximately 420 employees worldwide.

POSITION DESCRIPTION:
SLM Solutions Field Service Engineers provide support to internal and external customers by applying their knowledge and experience with SLM Solutions machines. This position is primarily focused on field installation and field service, and the successful candidate will be responsible for installation of complete systems at customer locations throughout North America. Machine installation includes mechanical set-up, electrical hook-up, precision alignment, and establishing customer network interfaces. In addition, the Field Service Engineer will:
Provide technical support for SLM Solutions installed machines for electrical, mechanical, cooling, and gas systems to allow machines to operate in their optimal efficiency and productivity.
Collaborate with customer personnel to ensure successful installation and start-up.
Engage, teach, and train customer personnel on level 1 system use for SLM Solutions equipment and peripheral machines.
Attend, and schedule when required, meetings with customers to discuss installation or repair status and timing.
Communicate the installation or repair status frequently to the customer and the Service Manager.
Work closely with the Service Manager to ensure customers are served with excellence.
This role is most effective at customers sites thus travel is extensive (80-90%)
CANDIDATE REQUIREMENTS:
Bachelor of Science in Mechanical, Electrical/Electronic, Automation Technology or equivalent experience.
Practical, hands-on mechanical and electrical troubleshooting experience with industrial equipment.
Computer hardware/software set-up experience.
Ability to read electrical schematics.
Experience with 3D printing technology, specifically, Metal Powder Bed Fusion.
Hands-on experience with automation systems in manufacturing plants.
CAD software experience.
Strong interpersonal and communication skills.
Ability to travel internationally if requested.
Ability to work independently and cope with pressure.
Other Desired Qualifications:
Bi-lingual English + German or Spanish
Our Comprehensive Benefits Package Includes:
Diverse, global, growing organization with flat hierarchies in a trend-setting industry
Competitive compensation
Medical, Dental, and Vision insurance; short-term and long-term disability insurance
Life Insurance
401K with Company Match
Flexible Spending Accounts
No relocation assistance available
SLM Solutions NA, Inc. IS AN EQUAL OPPORTUNITY EMPLOYER.
SLM Solutions NA, Inc. participates in the E-Verify program for Employment Eligibility Verification.
Contact:
We are looking forward to receive your complete application via E-Mail.
Apply:
careers@slm-solutions.us
We are looking forward to your application.
Your
SLM Recruiting Team