Global Campaign Coordinator (m/f/d)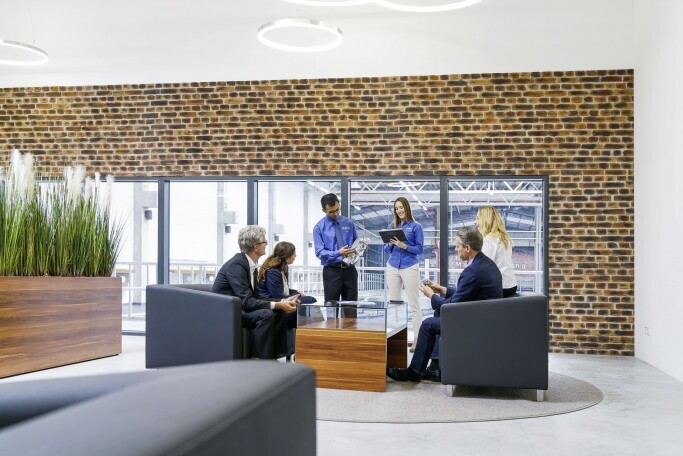 BENEFITS:
collective agreement of the chemical industry
37,5 hours/week
30 days of holiday
holiday pay
13th salary
mobile work 
flexitime
company pension plan
kindergarten subsidy
Jobrad
Corporate Benefits
corporate fitness network Wellpass
POSITION DESCRIPTION:
The Global Campaign Coordinator will collaborate with functional teams to plan, design, and implement marketing campaigns and activities for all geos (NA, EMEA, & APAC). The primary duty of this role is to ensure marketing campaigns achieve their objectives by monitoring them, creating schedules, tracking performance, and providing resources required to meet sales targets. We are looking for an individual to not only use third-party data to base market decisions on, but also take action on owning the end-to-end campaign, meeting with the Product Marketing team to understand the values and core messaging and roll up your sleeves to put it all together.
Create and manage integrated marketing campaigns based on market segments to gain new customers and build repeat business
Execute, monitor, and measure marketing campaigns and their success
Define success criteria and KPIs for each campaign
Potential for an event to be integrated as a key event for campaign success
Ensure campaign implementation follows organizational guidelines
Compile regular reports of campaign performance and results
Improve new campaigns using data and feedback from existing and previous projects
Stay informed with current marketing trends and technologies
QUALIFICATIONS AND REQUIREMENTS:
Bachelor's degree preferably in communication, digital marketing, or related fields
3+ years of related job experience
Problem-solving skills and project management experience
Exceptional communication and collaboration skills
In-depth knowledge of running B2B campaigns
Ability to manage several marketing campaigns simultaneously
A good understanding of current marketing trends
Bonus: working knowledge of Google Analytics/Ads, LinkedIn Campaign Manager, and other similar web-based tools
YOUR NEW WORKPLACE:
We offer you a versatile and responsible scope of duties in a global business. You can expect colleagues on an equal footing, flat hierarchies, a strong team spirit and a "can do" working atmosphere.
We like to describe ourselves as a company with a start-up atmosphere, because with us you get the best of both worlds: a dynamic, future-oriented work environment with the advantages of a corporation.

We are a company of diversity, tolerance and openness. That is why we want people of all ages and disabilities, religions, sexual orientations and identities, ethnic origins, nationalities and genders to find their employer in us.

Do you want to change the future of additive manufacturing and become part of our success story?
WHO WE ARE:
SLM Solutions Group AG is one of the world's leading companies in additive manufacturing. Our Selective Laser Melting machines enable the fast, reliable and cost-effective production of high-quality metal components. With our more than 500 employees from 25 nations, we are revolutionizing additive manufacturing and are a partner at eye level for our renowned customers, e.g. from the aerospace industry, the energy sector, healthcare or the automotive sector.

SLM Solutions Group AG is headquartered in Lübeck, Germany, with offices in China, France, India, Italy, Singapore and the United States.
 
HOW TO APPLY:
Apply directly via our online application tool. Unfortunately, we cannot consider applications by e-mail. 
We look forward to your application.

You have any further questions? Please feel free to contact us.

Your HR Recruiting Team
SLM Solutions Group AG 
 
Inken Schmidt
Talent Acquisition Specialist