Head of Prototype Assembly and Testing (m/f/d)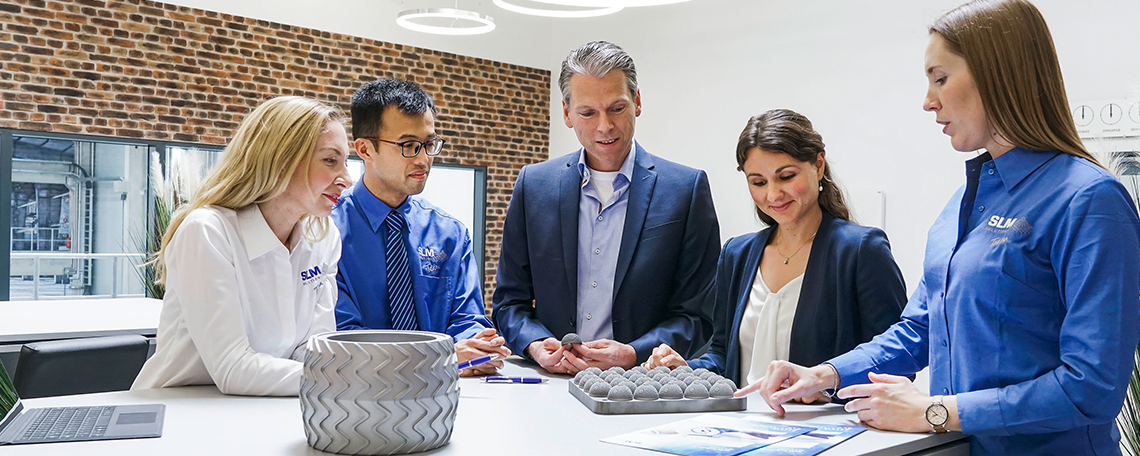 BENEFITS:
Diverse, global, growing organization with flat hierarchies in a trend-setting industry
A versatile and responsible field of activity in a fast growing and international company
Play with the coolest additive technologies and top-notch companies
A future-proof job with the innovation leader in the AM market
Short decision-making processes and flat hierarchies
Great colleagues from over 25 nations
Modern structures and state-of-the-art technology
POSITION DESCRIPTIONS:
You own the​ ​​​technical and disciplinary leadership as well as coach and develop approx. 10 employees consisting of Operators, Technicians and Engineers
Planning, controlling and coordination of resources regarding the tasks to be performed within the team
Troubleshooting on the machine and plan the daily tasks in relation to the project priorities
Continuous improvement of the product maturity level and feedback to the engineering team by either directly driving actions on the design of tested equipment and/or enhancing operational company processes as needed
Communication and cooperation across all company projects with the interfaces production, pre-series, work preparation and engineering
Furthermore you establish, ensure and sensitize the EHS rules in the working environment
As the Head of Prototype Assemby and Testing (m/f/d) you drive throughout your organization the definition of all actions, documentation and feedback required for proper transition of development product to series or pre-series production
QUALIFICATIONS AND REQUIREMENTS:
Master's degree or equivalent certification in the field of engineering (Mechanical, Aerospace, Electrical)
Solid background and relevant professional experience with at least two of the following disciplines: mechanic design, machine software, product testing
You are familiar with series or pre-series production planning of manufacturing and assembly of Aerospace, Medical or E-mobility complex equipment as well as with certification / qualification process principles
5+ years of experience leading teams with different working areas
At least 2 years of experience in project management in a company producing or servicing complex equipment for either Aerospace, Medical or E-mobility applications
Your ability to anticipate potential industrialization issues and address design in advance to overcome them sets you apart
Ability to anticipate customer and product management prospective complete your profile
YOUR NEW WORKPLACE:
We offer you a versatile and responsible scope of duties in a global business. You can expect colleagues on an equal footing, flat hierarchies, a strong team spirit and a "can do" working atmosphere.
We like to describe ourselves as a company with a start-up atmosphere, because with us you get the best of both worlds: a dynamic, future-oriented work environment with the advantages of a corporation.

We are a company of diversity, tolerance and openness. That is why we want people of all ages and disabilities, religions, sexual orientations and identities, ethnic origins, nationalities and genders to find their employer in us.

Do you want to change the future of additive manufacturing and become part of our success story?
WHO WE ARE
SLM Solutions Group AG is one of the world's leading companies in additive manufacturing. Our Selective Laser Melting machines enable the fast, reliable and cost-effective production of high-quality metal components. With our more than 500 employees from 25 nations, we are revolutionizing industrial manufacturing and are a partner at eye level for our renowned customers, e.g. from the aerospace industry, the energy sector, healthcare or the automotive sector.

SLM Solutions Group AG is headquartered in Lübeck, Germany, with offices in China, France, India, Italy, Singapore and the United States.

HOW TO APPLY:
Sounds like a great opportunity? Please send your application including your CV in English via our online application tool.

We look forward to your application.

You have any further questions?
Please feel free to contact us.

Your HR Recruiting Team
SLM Solutions Group AG
Inken Schmidt
Talent Acquisition Specialist