Level III Service Engineer (all genders)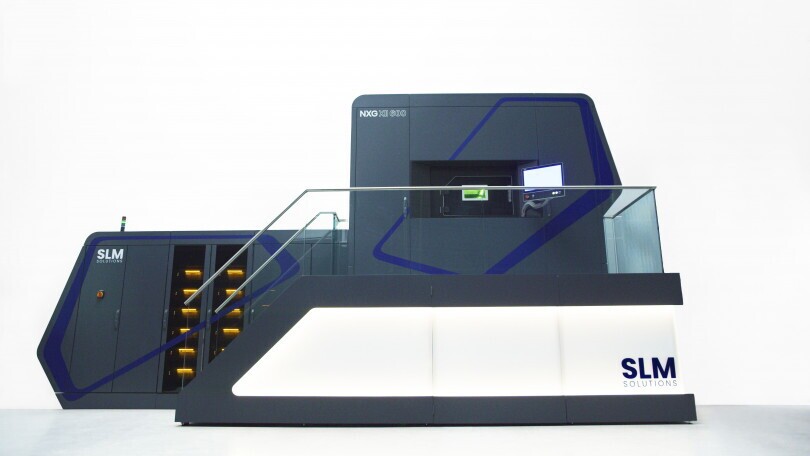 BENEFITS:
Comprehensive health coverage including medical, dental, and vision
401(k) plan and 4% match
Holiday Pay and Paid Time Off
Paid parental leave (maternity and paternity)
Gym reimbursement
Tuition reimbursement
Company-paid disability coverage
Company-paid life insurance

SLM Solutions is an Equal Employment Opportunity (EEO) employer. All qualified applicants will receive consideration for employment and will not be discriminated against on the basis of race, color, religion, sex, sexual orientation, gender identity, national origin, age, veteran status, disability status, or genetic information; U.S. citizenship or Green Card is required
POSITION DESCRIPTION:
As a Level III Service Engineer you are:
Driving continuous machine improvement from installed base to R&D to Increase uptime of the machine with guidance for Field Service
Ensuring customer satisfaction with technical consultation and support
Collect and consolidate market feedback for improvements of Service department and system functionality
Responsibilities:
Service Focal with one or more product responsibility working in interdisciplinary Product Control Boards (PCB)
Information channel between R&D (System Engineering)/PM/QM and Customer's Installed Base and close interaction with global/cross functional interfaces in the SLM-Organization
Guidance for Field Service in Trouble Shootings by analysis at component and system level (e.g. RCA / FTA / assessment of machine-data (Log-files))
Create service documentation which explains corrective actions and diagnosis for service items
Training for internal and external personnel
Feasibility check for fulfillment of SLM machine upgrade requests
Risk assessment within (safety related) Technical Product Notifications
Direct Service at machines in installed base
Investigation of machine malfunction at site for Trouble Shooting with understanding of the system and SLM process in line with the escalation-process to lower and upper Levels
Self-contained specialization into dedicated topics and problems
QUALIFICATIONS AND REQUIREMENTS:
Degree in Mechanical Engineering, Mechatronics, Electrical Engineering or similar
Knowledge or experience in the field of integrated opto-mechanical-electronic systems, Laser systems, metallurgy, welding, or optics; specifically, experience in metal powder based melting processing (SLM/LPBF) machines is an advantage.​​​​​​​
2+ years of experience in maintaining or operating laser powder bed fusion metal printers.
Direct use of SLM Solutions machines is an advantage.
Interest and resilience in determining solutions and root cause of complex technical problems involving a breadth of disciplines
Great communication skills and sense for teamwork
Great analytical and conceptional capabilities
Structured and prioritized work approach
Fluent in English, German and other languages is a plus
Confident in using MS office applications
Traveling approx. 70-80%, including limited international travel.
YOUR NEW WORKPLACE:
We offer you a versatile and responsible scope of duties in a global business. You can expect colleagues on an equal footing, flat hierarchies, a strong team spirit and a "can do" working atmosphere.
We like to describe ourselves as a company with a start-up atmosphere, because with us you get the best of both worlds: a dynamic, future-oriented work environment with the advantages of a corporation.

We are a company of diversity, tolerance and openness. That is why we want people of all ages and disabilities, religions, sexual orientations and identities, ethnic origins, nationalities and genders to find their employer in us.

Do you want to change the future of additive manufacturing and become part of our success story?
WHO WE ARE:
SLM Solutions Group AG is one of the world's leading companies in additive manufacturing. Our Selective Laser Melting machines enable the fast, reliable and cost-effective production of high-quality metal components. With our more than 600 employees from over 25 nations, we are revolutionizing additive manufacturing and are a partner at eye level for our renowned customers, e.g. from the aerospace industry, the energy sector, healthcare or the automotive sector.

SLM Solutions Group AG is headquartered in Lübeck, Germany, with offices in China, France, India, Italy, Singapore and the United States.
 
HOW TO APPLY:
Apply directly via our online application tool. Unfortunately, we cannot consider applications by e-mail. 
We look forward to your application.

You have any further questions? Please feel free to contact us.

Your HR Recruiting Team
SLM Solutions Group AG 
 
Raymond Brown
HR Recruiter