Master Thesis Student Material Parameter and Process Development (m/f/d)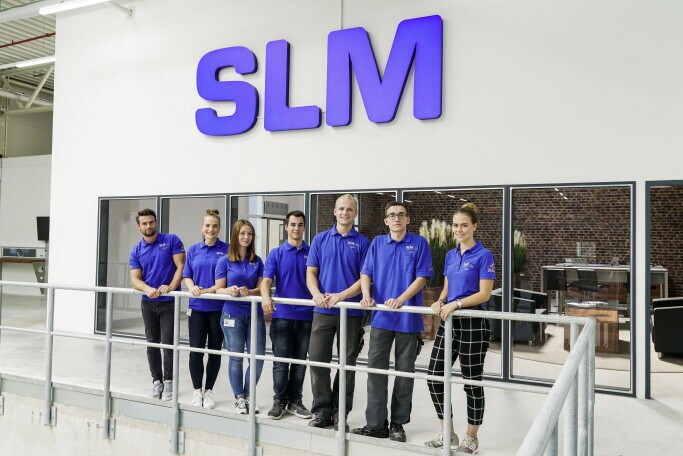 BENEFITS:
Practically oriented studies with integration into the operational process
Insight into versatile and responsible fields of activity in a fast growing and international company
Diverse and global organization with flat hierarchies in a trend-setting industry
Cooperation and collaboration at eye level in a positive working environment
Modern structures with individual development opportunities
Great permanent placement opportunities
POSITION DESCRIPTIONS:
SLM Solutions has a wide range of exciting R&D projects that are scalable within a student master thesis. We are looking for a self-motivated, highly skilled student who is in the end phase of their master studies. SLM will provide comprehensive on the job training.
Investigate the SLM process to figure out how to build specific challenging geometries and materials
You will get the opportunity to collaborate with technicians, engineers, and scientists in an international environment to work on challenging projects in SLM process and material parameter development
Full material characterization such as mechanical properties, density analysis (cross sections, Archimedes, CT), microstructural investigations, SEM, EBSD chemical analysis, fracture surface analysis, roughness investigations
Correlation of overall input parameters with resulting material properties and characteristics
Prepare detailed reports of experiments for internal use and write full research report in master thesis about an exciting project. Depending on research topic there might be the opportunity to write an external white paper
QUALIFICATIONS AND REQUIREMENTS:
Bachelor's degree or equivalent certification in the field of engineering (e.g. mechanical, aerospace) or physics with focus on material science
Prior experience with CAM (i.e. Magics, Build Processor, Netfabb, NX) is beneficial
You bring general scientific research knowledge and analytical skills
Basic material characterization skills and an understanding of material characterization in a laboratory environment
YOUR NEW WORKPLACE:
We offer you a versatile and responsible scope of duties in a global business. You can expect colleagues on an equal footing, flat hierarchies, a strong team spirit and a "can do" working atmosphere.
We like to describe ourselves as a company with a start-up atmosphere, because with us you get the best of both worlds: a dynamic, future-oriented work environment with the advantages of a corporation.

We are a company of diversity, tolerance and openness. That is why we want people of all ages and disabilities, religions, sexual orientations and identities, ethnic origins, nationalities and genders to find their employer in us.

Do you want to change the future of additive manufacturing and become part of our success story?
WHO WE ARE:
SLM Solutions Group AG is one of the world's leading companies in additive manufacturing. Our Selective Laser Melting machines enable the fast, reliable and cost-effective production of high-quality metal components. With our more than 500 employees from 25 nations, we are revolutionizing additive manufacturing and are a partner at eye level for our renowned customers, e.g. from the aerospace industry, the energy sector, healthcare or the automotive sector.

SLM Solutions Group AG is headquartered in Lübeck, Germany, with offices in China, France, India, Italy, Singapore and the United States.
 
HOW TO APPLY:
Apply directly via our online application tool. Unfortunately, we cannot consider applications by e-mail. 
We look forward to your application.

You have any further questions? Please feel free to contact us.

Your HR Recruiting Team
SLM Solutions Group AG 
 
Inken Schmidt
Talent Acquisition Specialist