Staff Accountant (all genders)
SLM Solutions NA, Inc.
Fulltime
Annual salary: 60 - 70 USD
Published: 11.07.2023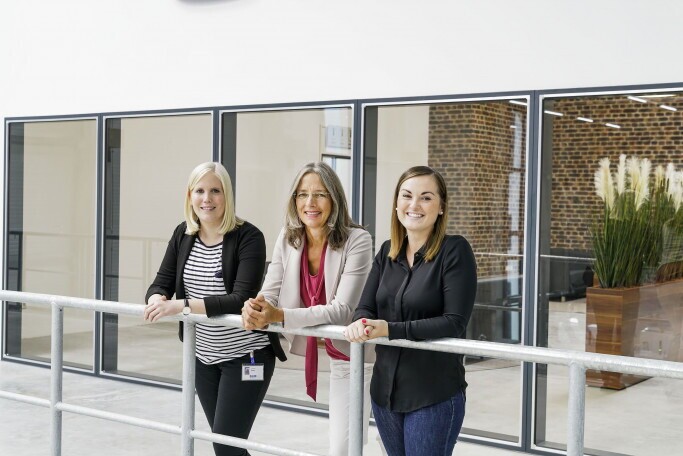 BENEFITS:
Comprehensive health coverage including medical, dental, and vision
401(k) plan and 4% match
Holiday Pay and Paid Time Off
Paid parental leave (maternity and paternity)
Gym reimbursement
Tuition reimbursement
Company-paid disability coverage
Company-paid life insurance
POSITION DESCRIPTION:
The role of Staff Accountant requires a detail-oriented, diligent and numbers savvy individual who
possesses the ability to multitask and has a character portraying the utmost integrity. This role is
crucial in support of the Finance Manager, to whom you will directly report, for the effective and
timely execution of financial reporting, regulatory tax compliance and maintain the day-to-day
financial operations of SLM Solutions NA. Inc.
In addition, the Staff Accountant will:
Process accounts payable invoices in a timely manner
Vendor payable analyses, payment research and filing activities
Prepare weekly bill payment report
Receive and record cash receipts and prepare bank deposits
Post customer payments to their account
Customer receivable analyses, collections and filing activities
Retrieve banking reports and transactions for entry
Retrieve mail and distribute appropriately
Maintain key company documents
Assist with employee enrollments into key finance related tools.
Federal, State and Local agency tax filings, reporting and payments.
Sales Tax Balancing, payments and filing
Payroll processor back up
Month-end financial reporting assistance – including journal entry preparation, general
ledger balancing, transactional research
Yearly financial audit assistance
Other general accounting activities as needed
QUALIFICATIONS AND REQUIREMENTS:
Strong Computer Skills
Thorough understanding of finance/bookkeeping
Proficient with Microsoft Office
Experience with QuickBooks or equivalent is a plus
Avalara Sales Tax platform is a plus
Paycor payroll provider experience a plus
Good Communication Skills
Great attention to detail and thorough in completing tasks
YOUR NEW WORKPLACE:
We offer you a versatile and responsible scope of duties in a global business. You can expect colleagues on an equal footing, flat hierarchies, a strong team spirit and a "can do" working atmosphere.
We like to describe ourselves as a company with a start-up atmosphere, because with us you get the best of both worlds: a dynamic, future-oriented work environment with the advantages of a corporation.

We are a company of diversity, tolerance and openness. That is why we want people of all ages and disabilities, religions, sexual orientations and identities, ethnic origins, nationalities and genders to find their employer in us.

Do you want to change the future of additive manufacturing and become part of our success story?
WHO WE ARE:
SLM Solutions Group AG is one of the world's leading companies in additive manufacturing. Our Selective Laser Melting machines enable the fast, reliable and cost-effective production of high-quality metal components. With our more than 600 employees from over 25 nations, we are revolutionizing additive manufacturing and are a partner at eye level for our renowned customers, e.g. from the aerospace industry, the energy sector, healthcare or the automotive sector.

SLM Solutions Group AG is headquartered in Lübeck, Germany, with offices in China, France, India, Italy, Singapore and the United States.
 
HOW TO APPLY:
Apply directly via our online application tool. Unfortunately, we cannot consider applications by e-mail. 
We look forward to your application.

You have any further questions? Please feel free to contact us.

Your HR Recruiting Team
SLM Solutions Group AG 
 
Raymond Brown
HR Recruiter